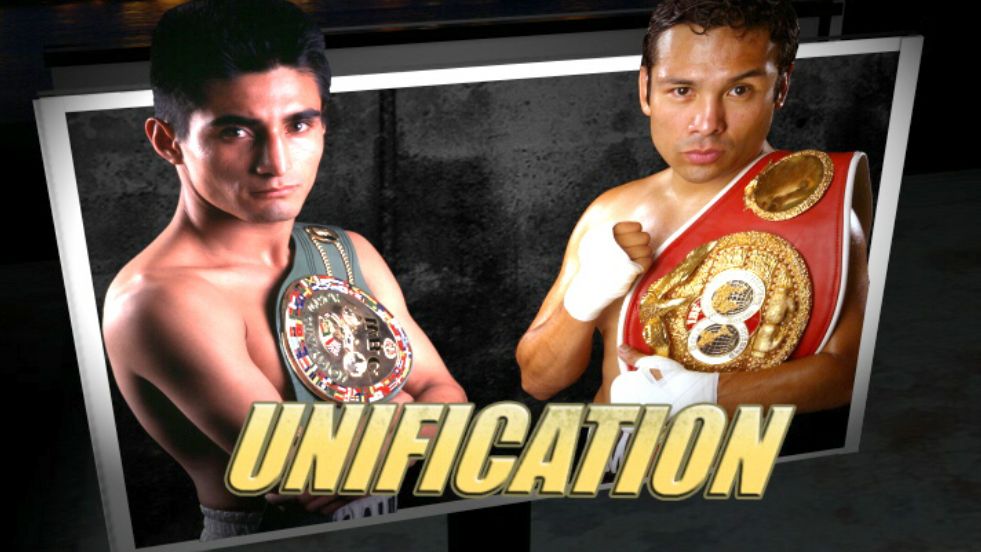 WBC Super Featherweight Champion Erik Morales annexes the IBF title held by Carlos Hernandez in a furious fight. After Morales nearly knocks Hernandez down at the bell to end the first round, both men take turns dropping their guard and daring the other to take a shot in the second. Fighting through a cut from an accidental head butt, Morales ultimately proves superior over twelve rounds, out slugging Hernandez for a convincing unanimous decision.
Task
Create a 20 second Show Intro that would serve as an opening and bumps. Other elements such as lower thirds, transitions, bugs and end pages were part of the graphic package.
Tools

After Effects Photoshop

What I Did

Concept Graphic Design Animation

Client

Top Rank
Disclaimer: Images are low quality as they originate from obsolete video formats and compression.
LET'S COLLABORATE
Got a project?
Let's talk.
Schedule your free consultation. We'll discuss your vision, challenges, goals and the scope of your project and define how we can create something great together!