NBCUniversal - Telemundo Enterprises
Motion Graphic Designer - Graphic Designer
August 2021 - Present
NBCUniversal Telemundo Enterprises is a world-class media company leading the industry in the production and distribution of high-quality Spanish-language content to U.S. Hispanics and audiences around the world. This fast-growing multi-platform portfolio is comprised of the Telemundo Network and Station Group, Telemundo Deportes, Telemundo Studios, Telemundo International, Universo, and a Digital Enterprise unit. Telemundo Network features original Spanish-language entertainment, news and sports content reaching 94% of U.S. Hispanic TV households in 210 markets through 17 owned stations, 55 affiliates, and WKAQ, a local station in Puerto Rico.
Motion Graphic Designer - Art Director - Explainer Video Specialist
December 2014 - Present
Upwork, formerly Elance-oDesk, is an American freelancing platform where enterprises and individuals connect in order to conduct business. In 2015, the Elance-oDesk merger was rebranded as Upwork and the company's full name is now Upwork Global Inc. I help businesses – small and large – craft interesting and engaging videos that appeal to specific audiences and ensure strong market exposure. Top Rated Freelancer with an outstanding reputation on Upwork. Proven history of success with leading brands and consistent five-star ratings from clients across all categories: Skills, quality, communication, availably and deadline.
Viz Real Time Designer - Broadcast Designer - Motion Graphic Designer
March 2015 - August 2021
beIN Sports is a global network of sports channels owned and operated by the Qatari media group beIN. It has played a major role in the increased commercialization of Qatari sports. beIN Sports is the dominant television sports channel in the MENA region. It also operates channels in France, United States, Canada, Australia, New Zealand, Turkey, Hong Kong, Singapore, Brunei, Malaysia, Indonesia, Philippines and Thailand beIN Sports USA is a pay television sports network which primarily airs top level soccer, featuring exclusive coverage of Ligue 1, along with content from other leagues in Europe.
Univision Deportes Network
Broadcast Designer - Motion Graphic Designer
February 2012 - December 2014
TUDN formerly called Univision Deportes Network (abbr. UDN) is an American Spanish language sports channel. Owned by TelevisaUnivision, it is an extension of the company's sports division of the same name, with TUDN the acronym of TelevisaUnivision Deportes Network. It launched on April 7, 2012, along with Univision Tlnovelas and FOROtv. The network's main properties include major soccer events in the Americas, including per-team coverage of Liga MX, the Copa América, and CONCACAF's Champions League and Gold Cup events. In 2018-19, it also became the Spanish rightsholder of the UEFA Champions League.
Univision Communications Inc.
Motion Graphic Designer - Graphic Designer
April 2005 - February 2012
Univision is an American Spanish-language free-to-air television network owned by TelevisaUnivision. It is the United States' largest provider of Spanish-language content. The network's programming is aimed at the Latino public and includes telenovelas and other drama series, sports, sitcoms, reality and variety series, news programming, and imported Spanish-language feature films. Univision is headquartered in Midtown Manhattan, New York City, and has its major studios, production facilities, and business operations based in Doral, Florida.
Motion Graphic Designer - Jr. Creative Director
February 2002 - April 2005
Village Films, Inc. was a full service post-production house that catered directly to the entertainment and television industry including original television content. We handled many accounts such as HBO, A&E Television Discovery Channel, CBS, Gems Television, Top Rank Boxing, Terra, AXN Television, BMG Music, Sony Music, EMI Music, SBS (Spanish Broadcasting Systems), Bacardi, Miami-Dade County, City of Miami, among others. more
Motion Graphic Designer - Broadcast Designer
February 2002 - April 2005
HSN is a leading interactive multichannel retailer offering a curated assortment of exclusive products and top brand names to its customers. HSN incorporates entertainment, inspiration, personalities and industry experts to provide an entirely unique shopping experience. HSN launched the first Spanish television shopping experience. As part of the creative team I had the following duties:
My Services
I'm always excited about new projects, ideas and unique mutual opportunities.
My work is typically clean and simple, always keeping the business and the target top of mind.  I'll help you succeed in achieving all your video goals.  While I specialize in motion graphics, I also have additional skills that would be at your disposal
— Motion Graphics
— Broadcast Design
— Explainer Videos
— Viz Artist Design
— Compositing
— Video Editing
— Creative Direction
— Project Management
— Consultation
— Asset Acquisition
— Voice Over Assistance
— Copy-write Assistance
Testimonials
See what my
clients are
saying.
Corporate Video

"Charley delivered an excellent corporate video. Always ready to go the extra mile, offering ideas to improve the project. Charley is an excellent professional. It was a pleasure to work with him."
Mental Health Video

"Charley was great to work with. Outstandingly kind, professional and patient! He did a great job creating animated graphics and editing this video. He seemed to be a really hard worker and to love what he does."
Logo Animation

"This is the second project that Charley has undertaken for me. Once again, he did a fantastic job as this project was complicated in getting the concept from thought to the visual."
Dynamic AE Template

"Charley is thorough, highly communicative, attentive to detail, and he has awesome vision for the project. He took our brief and nailed it! We look forward to working with him again soon!"
Show Graphic Package

"Charley is my go-to for all things motion graphics! 2nd time working with him and he knocked it out of the park again. Not only does he execute the work asked well, but he also treats the project like he is part of the team."
Health Explainer Video

"Charley is exceptional! We did a very big project that would have cost me many times what he ended up charging because his skill level is top notch. Extremely communicative worked endlessly to complete task."
Social Media Post

"Amazing experience - everything about it. The ability to remain on scope, offer ideas, communicate clearly and deliver a quality asset - on time and on budget. Looking for more projects just to work with this professional again."
App User Interface Animations

"Working with Charley is an absolute pleasure. His level of skill is of the highest caliber. Not only does he make sure we get the highest-quality final product, but he also makes helpful suggestions that have resulted in savings!."
Explainer Video

"Charley always has my back when I need a quick turnaround. He adds tremendous value by adding suggestions to make every piece better than I envisioned. Hard worker and passionate about the quality."
Lottie App Animation

"Had a great experience working with Charley over the course of 6 months. His communication is second to none, he has integrity and his work is great. Would highly recommend and will use again without a doubt."
Social Media Promo

"Wow, amazing results! Easy to communicate with and extremely thorough. He created a motion graphic video for social media ad campaign. The ad came out better than I expected and is performing extremely well online!"
Explainer Video

"Charley was very easy to work with throughout the project. Very responsive to messages and delivered a great video that we were happy with. Would definitely recommend him and will work with him again."
Explainer Video

"Charlie is awesome! He produces high-quality videos, communicates well and is extremely easy to work with. It's been a pleasure to work with Charlie and I'll definitely hire him again. I highly recommend him."
Real Estate Video

"Charley was excellent. He worked quickly, shared his timeframe accurately, made adjustments gladly and the finished project was simply excellent. I will for sure hire him again, highly recommend him."
App Video Tour

"It was a pleasure working with Charley. He is very professional and went above and beyond to make sure our project was successful. I hope to work with him again on our next project. Highly Recommended!"
Explainer Video

"Easy to communicate with and gets the job done! Readily available and flexible always sharing his ideas. Great to work with and look forward to getting Charley to do some more work for us in the future."
Motion Tracking Bubble Heads

"Charley was great to work with - I gave him a project and let him use some of his creative judgement to complete the project. He was very communicative and is a very skilled video editor. Highly recommend!"
Explainer Video

"Charley was great all the way through the project. From the interview process to ending the project weeks later, he was always professional, and did whatever it took to meet the deadlines. I would highly recommend him to anyone."
Holiday Social Media Post

"Charley did a great job completing the work to be done. He communicated well and even had some suggestions for improving the work, which he did without adding more costs. He made the process easy and quick."
Logo Animation

"Charley is always a pleasure to work with. Fast and reliable. When I need a solution to keep the narrative moving forward, Charley is not short of ideas. He is very thorough and provides quick responses to any questions."
Logo Animation

"Charley had a great attitude. He went the extra mile and overdelivered. He seemed genuinely excited by the challenge and you could tell he wanted to make it great. He had strong skills and a good eye."
Trade Show Presentation

"Charley was super fast and awesome to collaborate with. Was very easy to set clear goals and communicate milestones. Will definitely work with him in future projects."
Graphic Package

"Absolutely amazing experience! Charley was great with communication and asking pointed questions to understand the requirements of the project. He was also able to provide great recommendations and ideas."
Clients
Some of the brands I have worked with.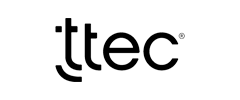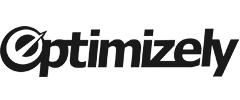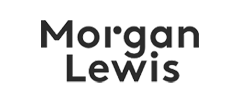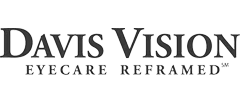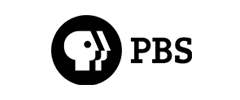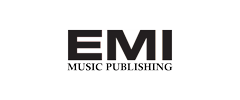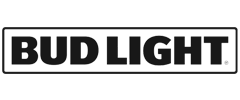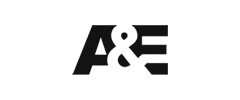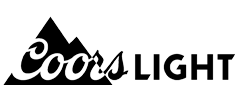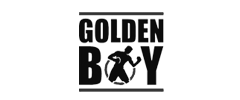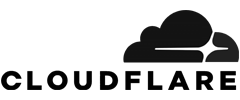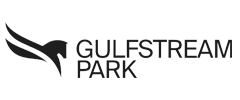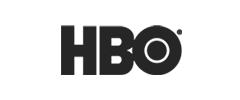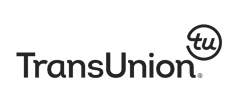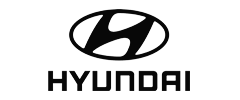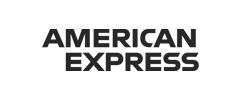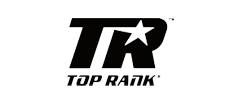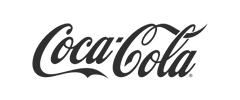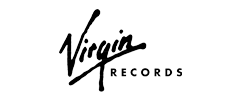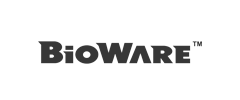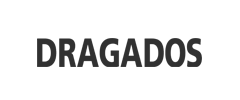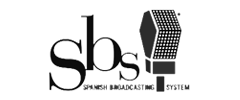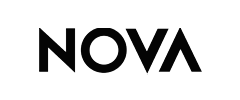 LET'S COLLABORATE
Got a project?
Let's talk.
Schedule your free consultation. We'll discuss your vision, challenges, goals and the scope of your project and define how we can create something great together!