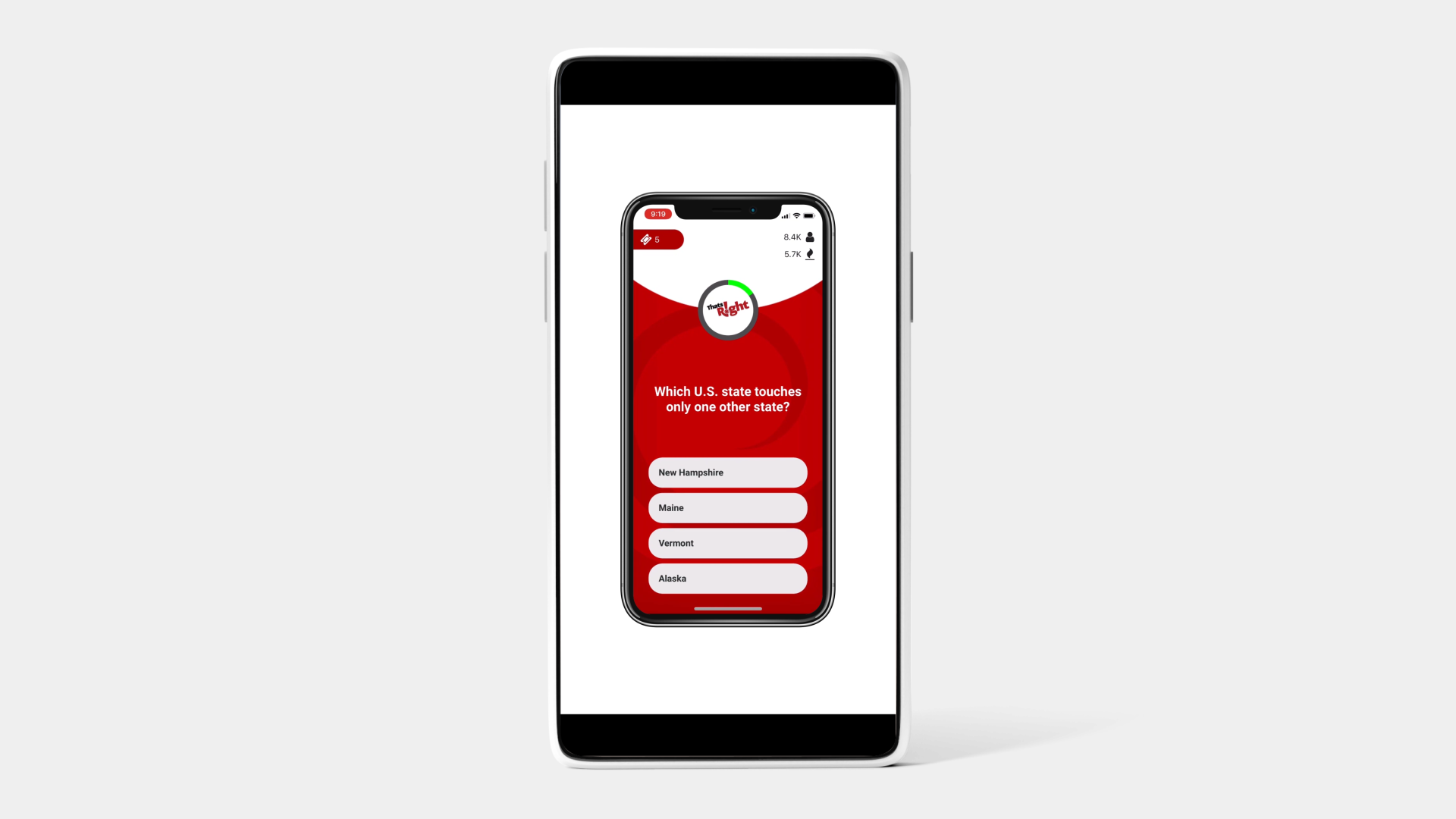 That's Right! This completely free app combines the fun of trivia with the thrill (but not risk) of gambling, rewarding your random knowledge with money. How does it work? Multiple days a week at 8:15 P.M. (in central time), the live show begins and asks players a series of ten multiple-choice questions. If you answer them all correctly, you and the other winners share the prize money, which usually ranges between eight and fifteen dollars.
Task
Plondo Network reached out for an initial consultation on various general questions and ended up winning the account. I help them create and develop the graphic content for a Game App. Package included: App icon, app interface, promotional video and a show package with transitions, bump ins and lower thirds.
Tools

After Effects

What I Did

Concept Animation Sound Design

Client

Plondo Advertising
LET'S COLLABORATE
Got a project?
Let's talk.
Schedule your free consultation. We'll discuss your vision, challenges, goals and the scope of your project and define how we can create something great together!