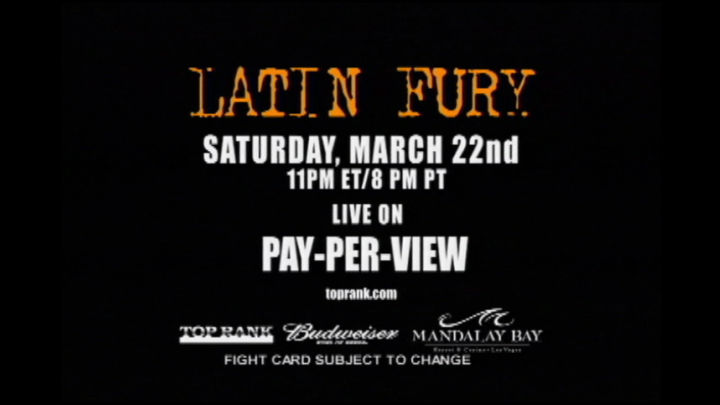 Jesus "El Matador" Chavez is set to fight his nemesis Carlos Gerena in the main event of Top Rank's Pay Per View "Latin Fury" show at the Mandalay Bay Hotel and Casino in Las Vegas on March 22. Boxing's original clown, Jorge "El Maromero" Paez stepped into the breach but yesterday failed his neurological examinations in the state of Nevada..
Task
Create a 20 second Show Intro that would serve as an opening and bumps. Other elements such as lower thirds, transitions, bugs and end pages were part of the graphic package.
Tools

After Effects Photoshop

What I Did

Concept Graphic Design Animation

Client

Top Rank
Disclaimer: Images are low quality as they originate from obsolete video formats and compression.
LET'S COLLABORATE
Got a project?
Let's talk.
Schedule your free consultation. We'll discuss your vision, challenges, goals and the scope of your project and define how we can create something great together!