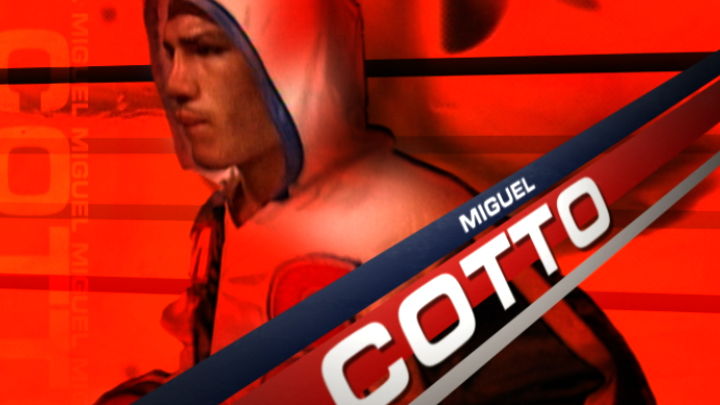 Miguel Cotto defends the WBO Super Lightweight title against Muhammad Abdullaev, who beat Cotto in the 2000 Summer Olympics. Cotto wins the rematch, busting Abdullaev up until the challenger cannot see out of a badly swollen eye and submits to Referee Johnny Callas in the middle of the ring.
Task
Create a Show Intro that would serve as an opening and bumps. Other elements such as lower thirds, transitions, bugs and end pages were part of the graphic package.
Tools

After Effects Photoshop

What I Did

Concept Graphic Design Animation

Client

Top Rank
Disclaimer: Images are low quality as they originate from obsolete video formats and compression.
LET'S COLLABORATE
Got a project?
Let's talk.
Schedule your free consultation. We'll discuss your vision, challenges, goals and the scope of your project and define how we can create something great together!