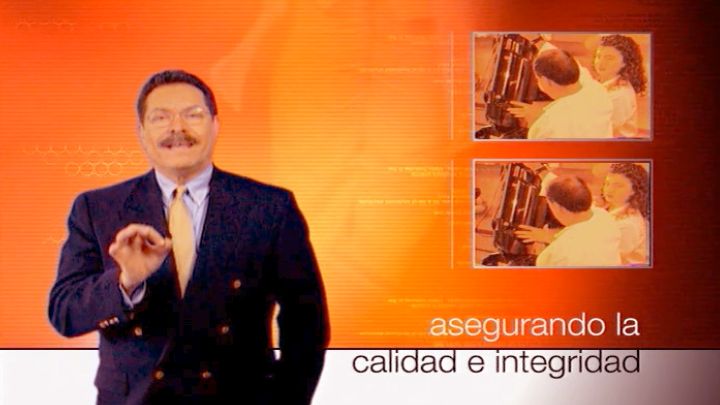 Home Shopping Español was a television programming created by Home Shopping Network to target the Latino community in the United States and Puerto Rico. It operated from 1998 to 2000 with a Partnership with Univision Networks and from 2000 to 2002 under the HSN umbrella.
Task
Famous Dominican television host, Daniel Diaz Alejo present this educational spot to explain television viewers the quality control and test performed to the products being sold. Simple yet effective it got the message across.
Tools

After Effects Photoshop

What I Did

Concept Graphic Design Animation

Client

Home Shopping Network
Disclaimer: Images are low quality as they originate from obsolete video formats and compression.
LET'S COLLABORATE
Got a project?
Let's talk.
Schedule your free consultation. We'll discuss your vision, challenges, goals and the scope of your project and define how we can create something great together!