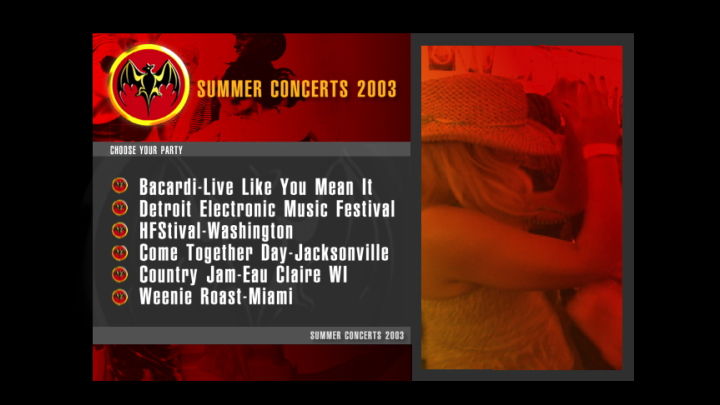 Bacardi Summer Concert 2003 was a promotional DVD that promoted special events and parties sponsored by the brand. Good music, drinks and the notorious good fun of South Florida Summer.
Task
Creation of entire presentation package that included design, animation, DVD authoring and package design.
Tools

After Effects Photoshop

What I Did

Concept Graphic Design Animation

Client

Bacardi
Disclaimer: Images are low quality as they originate from obsolete video formats and compression.
LET'S COLLABORATE
Got a project?
Let's talk.
Schedule your free consultation. We'll discuss your vision, challenges, goals and the scope of your project and define how we can create something great together!